An image that will be remembered in Cannes for a long time! Natalie in retro dress
Natalie Portman and her new appearance at Cannes again impressed all the guests of the film festival and fans. This time the star arrived as part of the viewing of the film «May-December», where she plays an important role.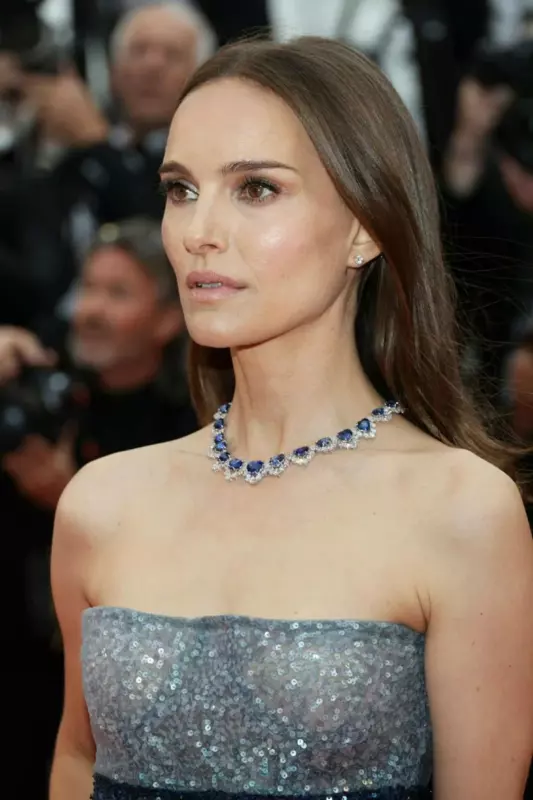 The picture tells about the love of a 13-year-old schoolboy and a teacher, the film is based on real events.
On the red carpet, Natalie clearly stood out from the rest of the guests, and it's all about her chic dress. For the release, the actress chose a good outfit. A copy of the dress from the famous Dior brand, which was called «Juno» and introduced to the world back in 1945.
The white corset dress was decorated with huge petals, which are decorated with beads and blue rhinestones. The original of this outfit is in the museum, but the copy turned out to be just as spectacular and chic.
The beautiful image of the actress was complemented by luxurious diamond earrings from Natalie's favorite brand — Chopard.
So that nothing distracts from jewelry and dresses, the stylists removed all Portman's hair in a tight and sleek bun, thus we could once again see her exquisite and long neck.
It is worth noting that the star of this Cannes Film Festival has long been a Dior ambassador, so it is not surprising that she chose outfits from this brand.