"I looked so small with him": Britney Spears showed a photo with a man whose marriage lasted 55 hours
The 41-year-old singer recalled her dramatic short romance. Britney Spears released a photo with Jason Alexander, whom she married in Las Vegas.
The pop princess released her scandalous memoir "The Woman in Me," which has already become a bestseller.
Today Britney hinted at who will be discussed in the second part of her book. She published a photo with her high school sweetheart. She had known Jason since childhood, and they had a long-term friendship.
After gaining worldwide fame and a series of unsuccessful romances, Spears became disillusioned with sugary suitors and thought that the one who loved her even before success could make her truly happy.
Alexander was the singer's first pure love. Together they went to Las Vegas — there the young people had such a spree that the next morning they turned out to be married people.
The wedding took place in January 2004 in a small chapel in Nevada. At the end of the weekend, Britney realized what she had done and told her mother everything. Lynn flew to the scene with a team of lawyers.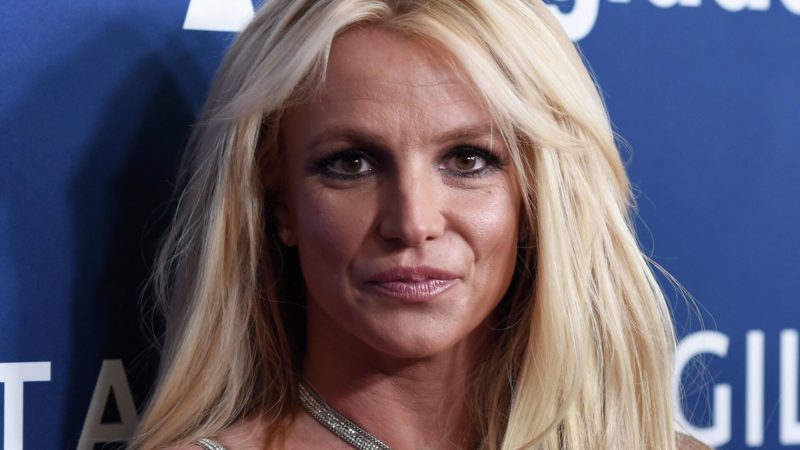 Fortunately for them, Jason did not become stubborn, and the marriage was dissolved. The simple guy was the official husband of the pop princess for only 55 hours.
The star published a photo in which they left the establishment together with drinks in their hands. "That was 10 years ago… I thought you'd get smaller as you get older… He's the tallest guy I've ever dated… I don't think I've ever looked so small with any of the guys I've dated. I was!!! Why is he staring at my glass…" Britney wrote.
In her book, the singer of the hit Toxic spoke in detail about her high-profile affair with Justin Timberlake. The singer accused her ex-boyfriend of cheating. She also admitted that she had an abortion from the rapper and actor at the age of 19 because he was not ready for family life and children.
Britney's revelations jeopardized Justin's marriage to Jessica Biel; the couple have two sons. Those around the artist reported that he decided to sue Britney, Radar Online reports.
According to the insider, Spears has caused enormous reputational damage to Timberlake and continues to do so. After the release of Britney's memoirs,
the actor of the film "In Time" was attacked by haters, he had to close comments on social networks, and also cancel several planned performances due to constant threats against him.